Boundary Country/ Kootenays
Boundary Country has a landscape of natural wonders, fertile fields, picturesque valleys, and snowy mountains. Visit Big White Mountain or Baldy Mountain to shred through Okanagan champagne powder or Christina Lake to paddle through the emerald green waters. This region lies east of Osoyoos and west of the Kootenay Mountains. You can travel through this mountainous region using Highways 33 and 3. While travelling on the Crowsnest Highway you will enter the Kootenay region, winding your way through the Monashee and the Selkirk Mountains. These regions are infamous for their mystic ranges and emerald waters.
The summers are shorter in these regions but are warm and dry, while the winters produce more snow and remain below freezing for long periods of time. This is a great place to travel if you love to engage in alpine activities like skiing, snowboarding, or snow sledding. With infamous mountain sites to visit - Revelstoke, Nakusp, The Powder Highway - adventure awaits! Natural hot springs pepper these regions to promote rest and relaxation.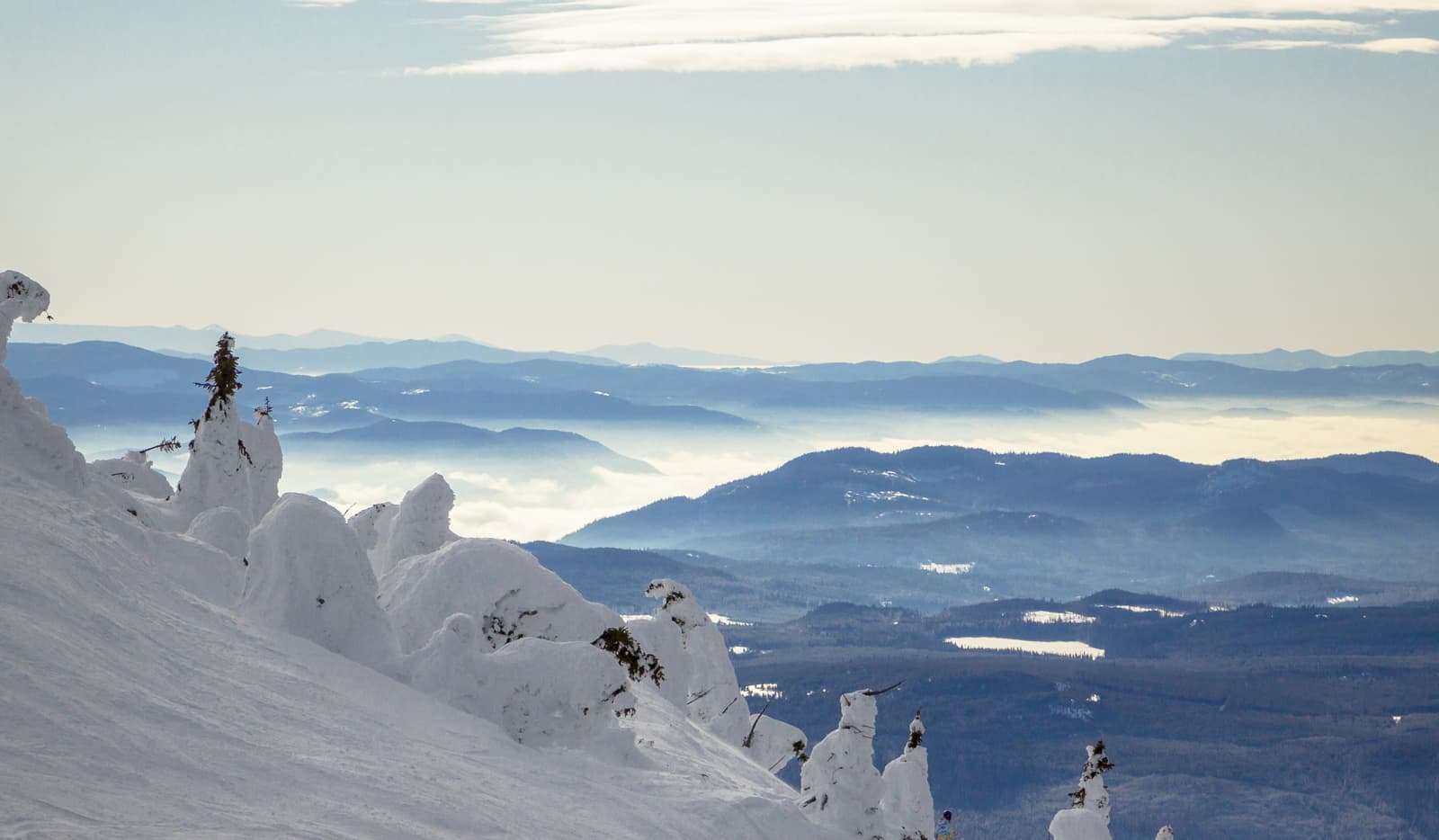 The Boundary Country and Kootenay regions are colder when compared to the other regions in the Okanagan. The best way to protect yourself from the chilling cold entering your home is to use loose-fill fibreglass or cellulose insulation. The majority of homes in these regions were built pre-1960 and are in need of repair. The insulation that was predominant in this era was asbestos and while many homes have been retrofitted to remove the toxic material, there are some that have been missed. Call your local home inspection service to have your home inspected to see what updates your home may need and what insulation type is in your walls.