New Construction

For over 40 years, builders and homeowners have trusted their insulation needs to Okanagan Insulation Services. Our insulation experts offer an in-depth understanding of local building codes and can deliver innovative insulation solutions for your project's unique needs. As a full-service insulation provider backed by a decades-long track record of dependability and quality, we offer estimates based on your building plans, coupled with a follow-up on-site walk through once the project reaches the framing stage to ensure nothing is missed and your project stays on track.
We are experts in creating air-tight building enclosures and can help you meet and exceed your BC Step Code goals through innovative and cost-effective insulation solutions. We have teamed up with builders around the interior to repeatedly achieve Step 4 efficiency levels through improved insulation solutions, keeping builders easily ahead of the provincial and municipal requirements. Let us show you how easy it is to reach BC Step Code success through the strategic use of insulation in your new construction project.
Our Services Include:
Wall insulation solutions for all budgets and construction types
Single-family, multi-family, commercial, industrial and municipal projects
Spray foam insulation
Batt and poly insulation
Blown-in insulation
Crawlspace insulation

Soundproofing
Pour Foam Insulation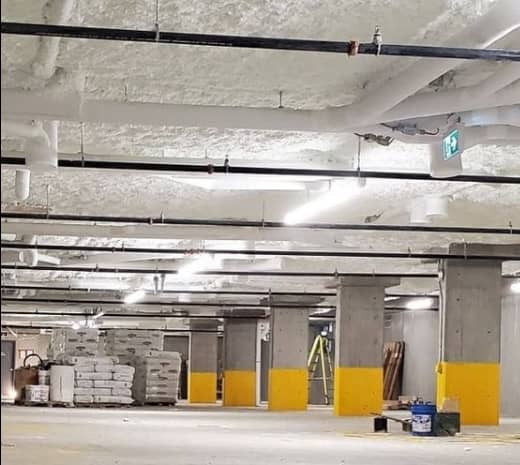 Great service, easy to deal with and stand behind their service. highly recommend.
Gord Black
We just received the blower test results and the house came thru as a STEP 4 - we have been designing them as Step 2's and hoping they will reach into Step 3. So to attain Step 4 is fantastic and could only be achieved by our team with the help of all of our trades but especially from our insulators.
Rick Goyette
The Trails Development Inc.
These fellows came to our home in Princeton and did an excellent job. Fast and professional. All cleaned up before they left and reasonably priced.
Darlene Ibey
Wow I wish these guys were out in the Kootenay's. We used them while building in the Okanagan under Little Apple Homes. Recently the local insulator I used was supposed to blow in R80 in the attic and gave me bout R64. Now it's court and bad review time. OIS consistently gave us better prices with higher…
Gary McCallum
Little Apple Homes
Okanagan Insulation has been doing all of our projects for many years. Our company, Millennium Homes, strives for the best trades, and have total confidence with Okanagan Insulation. I first started out with Ken, who was the original owner and father to the present owner. They have always provided…
Scott Zarr
Millennium Homes